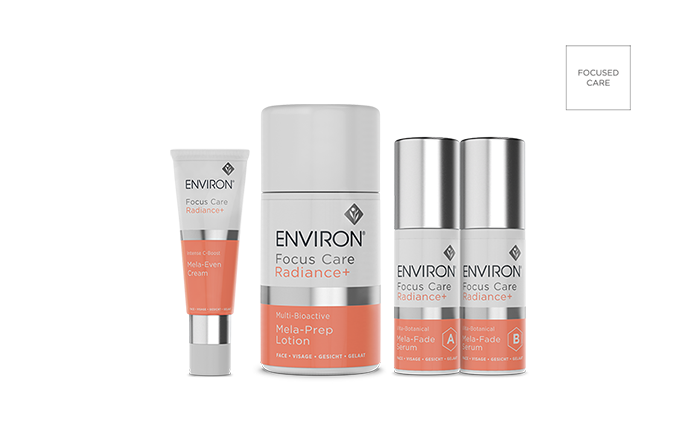 FOCUS CARE™ RADIANCE+ RANGE
The Focus Care™ Radiance+ Range contains various combinations of scientifically researched ingredients
that may assist in improving the appearance of an uneven skin tone.
By combining the revolutionary Mela-Smart System™ with your daily Vitamin STEP-UP SYSTEM™ routine, your skin could look more evenly radiant and healthy.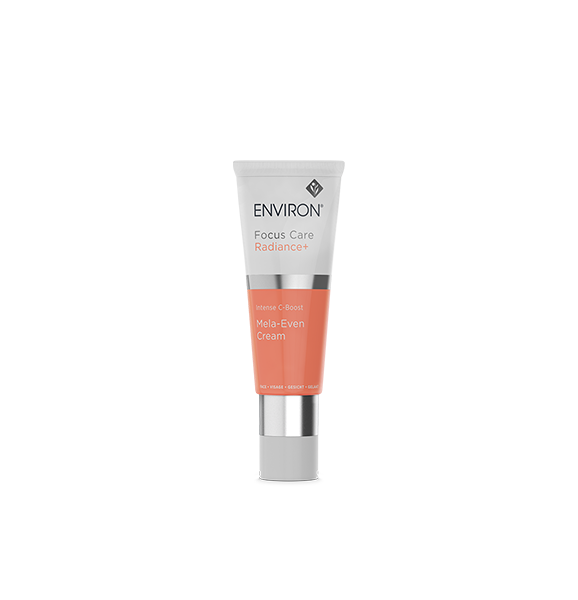 Intense C-Boost Mela-Even Cream
Step 3 in the Mela-Smart System™, this technologically advanced vitamin C infused cream reveals a brighter, more evenly radiant and healthier-looking skin.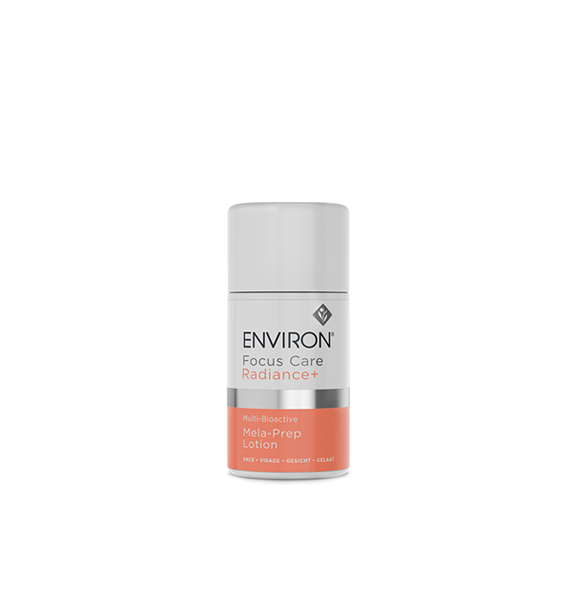 Multi-Bioactive Mela-Prep Lotion
Step 1 in the Mela-Smart System™, this luxurious lotion contains an expertly formulated combination of highly specialised ingredients for a brighter, more even-toned complexion.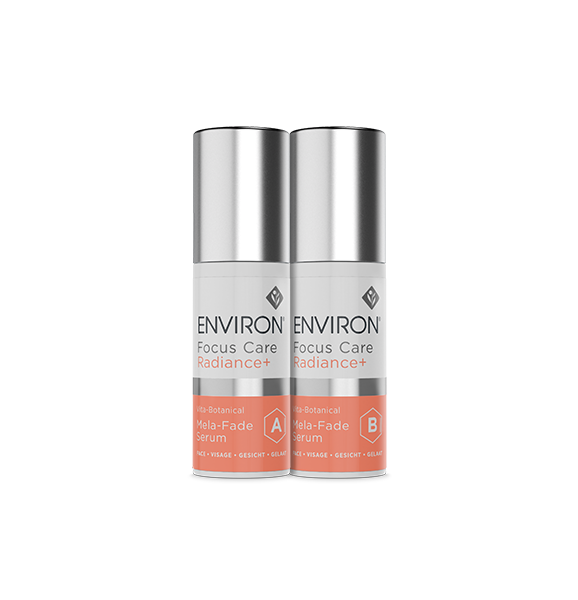 Vita-Botanical Mela-Fade Serum System
Step 2 in the Mela-Smart System™, this innovative serum system, comprised of 2 serums that work together, boasts a potent blend of vitamins and botanicals that assist in targeting the root causes of skin discoloration and helps to improve the appearance of uneven skin tone and visible sun damage.

Created to help skin become comfortable with an increase in vitamin complexes.