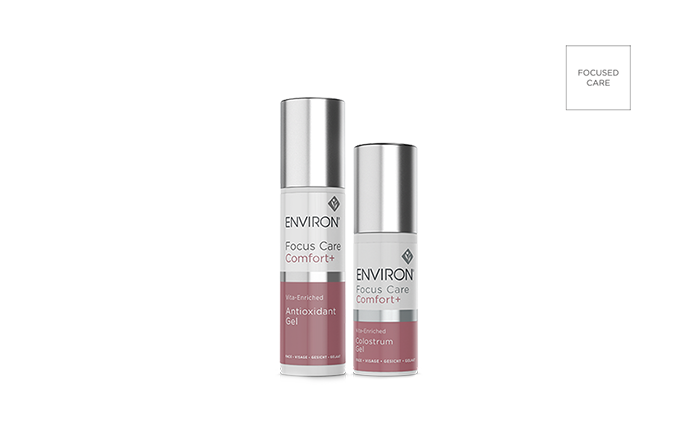 FOCUS CARE™ COMFORT+ RANGE
The Focus Care™ Comfort+ Range contains various combinations of scientifically researched ingredients
that may assist in delivering comfort-enhancing benefits to sensitive skin, leaving it feeling relieved and looking healthier.
By adding products from this range to your daily Vitamin STEP-UP SYSTEM™ regime, you can help your sensitive skin to look beautiful and feel soothed.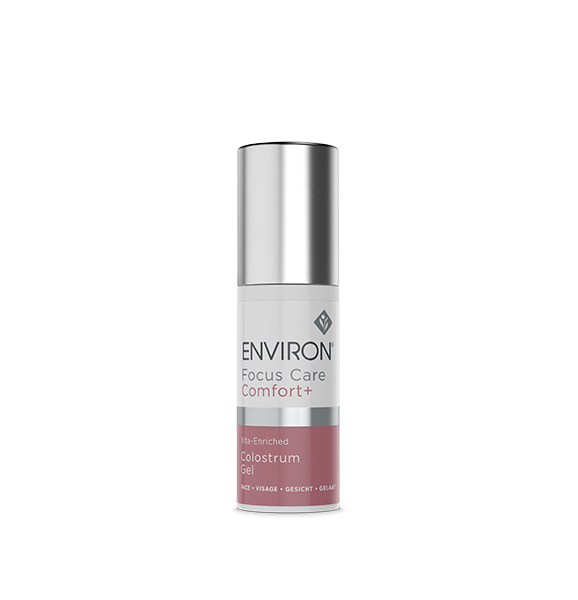 Vita-Enriched Colostrum Gel
This immune-boosting serum may help to protect sensitive skin from external and internal stressors resulting in skin that feels soft and soothed and looks restored.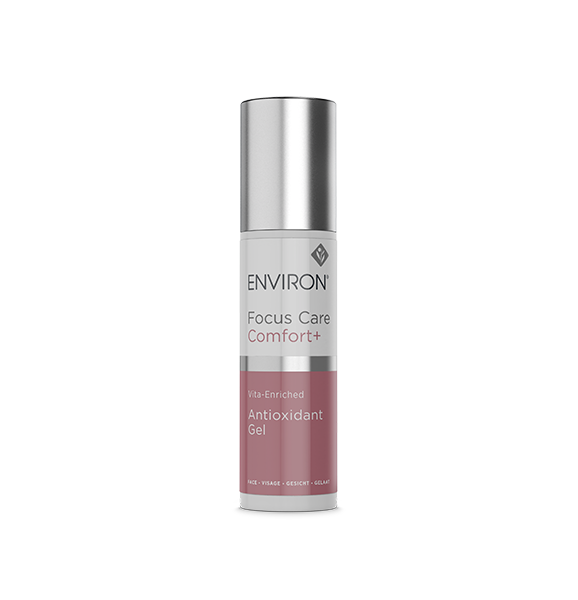 Vita-Enriched Antioxidant Gel
This gel acts as an anti-pollution system which may help to protect the skin from external and internal stressors, and ultimately leaves the skin feeling protected and looking healthier.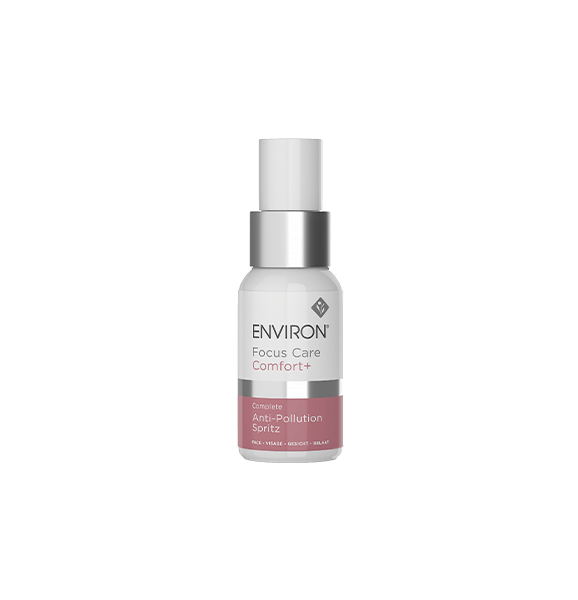 Complete Anti-Pollution Spritz
This light-weight, invisible breathable shield offers complete protection against the harmful effects of pollution leaving skin feeling calmer and looking healthier.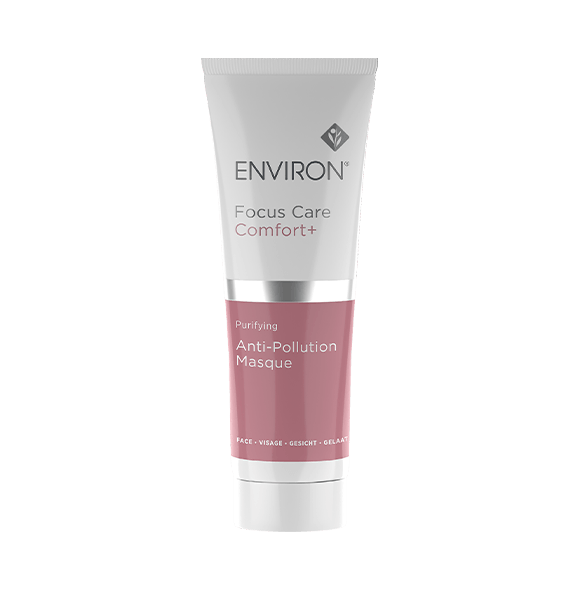 Purifying Anti-Pollution Masque
This multifunctional masque, formulated with Japanese charcoal and special botanicals, assists to absorb pollutant impurities, leaving the skin feeling smooth, hydrated and revitalised.

Created to help skin become comfortable with an increase in vitamin complexes.