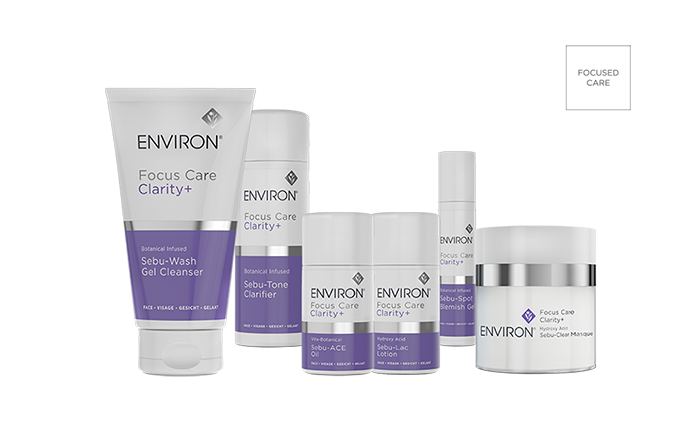 FOCUS CARE™ CLARITY+
The Focus Care™ Clarity+ Range contains various combinations of scientifically
researched ingredients that may assist in improving the appearance of breakout-prone skin.
This innovative 3-phase system offers a complete skincare solution that is tough on confidence-crushing breakouts but easy on skin. Clean, Control and Clear your way to breakout-free, healthy-looking skin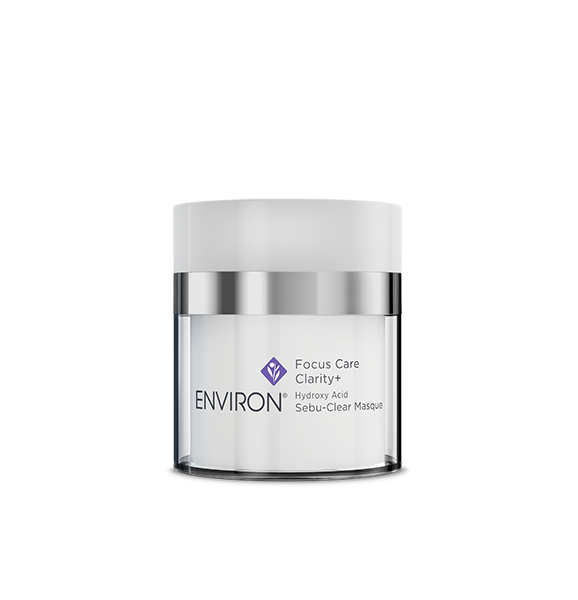 Sebu-Clear Masque
Phase 3: Clear
Sebu-Clear Masque: clears and reduces the appearance of existing breakouts and assists in skin renewal.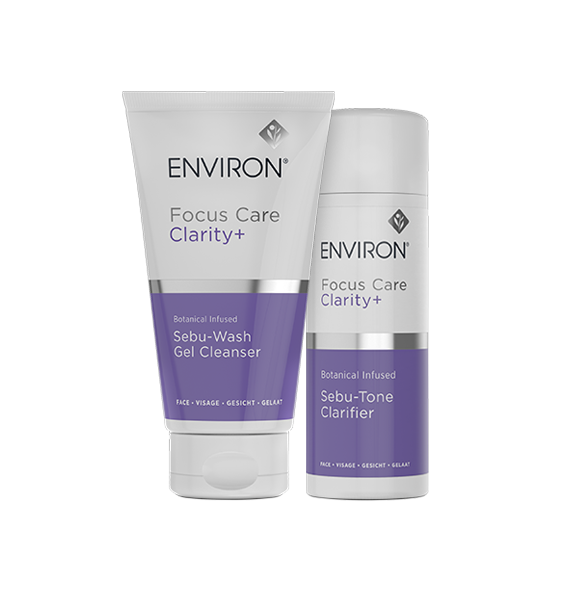 Sebu-Tone
Phase 1: Clean
Sebu-Wash: washes away dirt and excess surface oils.
Sebu-Tone: helps to remove dead skin cells and an oily shine.

Sebu-Wash,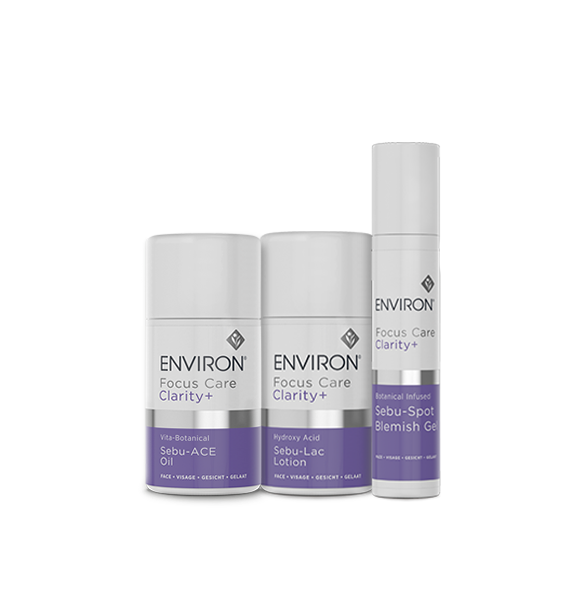 Sebu-Ace-Oil,
Phase 2: Control
Sebu-ACE Oil: helps nourish skin with essential vitamins A, C and E.
Sebu-LAC Lotion: assists in improving skin texture and appearance. Sebu-Spot: targets and minimises the appearance of spots.
Sebu-Lac,
Sebu-Spot

Created to help skin become comfortable with an increase in vitamin complexes.